English anglais
POUR LES ETUDIANTS ET LES ENSIGNANTS D'ANGLAIS ETRANGERS
©® These materials and this method must not be used in institutional or commercial endeavour without permission.
INSTRUCTIONS
Ne reste pas sur cette page plus que cinq minutes.
Do not rest on this page more than five minutes.
Ecouter. Répéter. Lire à haute voix.
Listen. Repeat. Read aloud.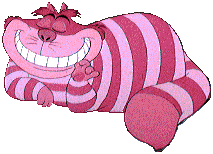 The Articulations (Les articulations)
WITHOUT VOICE SOUND (sans son de voix)

p. s. t. ch. sh. th. f. k. h. wh.
CLICK HERE

Les dix articulation de souffle qui n'ont aucun son de voix.
The ten articulations of breath that have no sound of voice.

Ceux sont les sons produits par la respiration sous pression et libérée à travers et sur la gorge, la langue, les dents et les lèvres.
These are the sounds made by the breath pressurized and liberated through and about the throat, the tongue, the teeth and the lips.
Ils doivent être entendus aussi clairement que les voyelles.
They must be heard as clearly as the vowels.

Si vous ajoutez le son de la voix à ces aspirations, vous pouvez produire un autre mot que le mot que vous voulez dire.
If you add the sound of voice to these aspirations, you may produce a different word than the word that you wish to say.





Tu dois pouvoir reconnaître et produire ces sons.
Thou must be able to recognize and to produce these sounds.





John Richardson Meadows
Diplomé: Maître de la linguistique et de la pédagogie
Certifié: Professeur d'anglais pour les étrangers
e-mail: john_richardson_meadows@hotmail.com
telephone: 06.24.46.51.86 INTERNATIONAL 33-6.24.46.51.86
Rendez-vous: 30€ chaque séance de deux heures.