English anglais
POUR LES ETUDIANTS ET LES ENSIGNANTS D'ANGLAIS ETRANGERS
©® These materials and this method must not be used in institutional or commercial endeavour without permission.
INSTRUCTIONS
Ne reste pas sur cette page plus que cinq minutes.
Do not rest on this page more than five minutes.
Ecouter. Répéter. Lire à haute voix.
Listen. Repeat. Read aloud.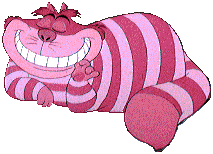 Orthographic Code
(Phonological Code)


Ne pas tenter de mémoriser. Ecoute. Répéte.
Do not attempt to memorize. Listen. Repeat.

h wh W ah uh R eh ih ee oo the th B P M D T N L ch J Z S easu sh V F G K ng

CLICK HERE


Lire à haute voix. To read aloud.
(le français et l'anglais) (the French and the English)

Ceux sont les 30 sons de l'anglais, toute la gamme des sons anglais.
These are the 30 sounds of the English, the entire range of the English sounds.

Ecoute, rèpète et lis à haute voix, plusieurs fois.
Listen, repeat and read aloud several times.

Tu utilises, déjà, la plupart de ces sons. Entende les différences subtiles, les grognements et les fétus de souffle.
Thou utilizeth, already, most of these sounds. Hear the subtle differences, the grunts and the wisps of breath.

L'anglais a des sons significatives, qui sont faits seulement avec le souffle, et qui n'utilisent pas le son de la voix.
As-tu les entendus ici? English has some significant sounds, that are made only with the breath, and which do not use the sound of the voice. Hast thou heard them here?
(h, p, t, s, f, k, wh, sh, ch, th)



Tu dois pouvoir reconnaître et produire ces sons.
Thou must be able to recognize and to produce these sounds.

John Richardson Meadows
Diplomé: Maître de la linguistique et de la pédagogie
Certifié: Professeur d'anglais pour les étrangers
e-mail: john_richardson_meadows@hotmail.com
telephone: 06.24.46.51.86 INTERNATIONAL 33-6.24.46.51.86
Rendez-vous: 30€ chaque séance de deux heures.